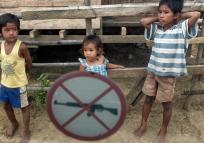 In 2009, the Moro Islamic Liberation Front (MILF), a non-state armed group, signed an action plan with the United Nations to end the recruitment of children under the age of 18, and to release and reintegrate child soldiers into their communities. By the end of 2017, the MILF had released all the child soldiers in its ranks, and consequently, had been removed from the United Nations's list…
Read more ...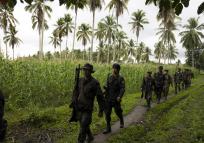 In 1999 and 2004, the New People's Army (NPA) released persons detained in relation to the armed conflict. During the period of their captivity, detainees were treated in line with the 1998 Comprehensive Agreement on Respect for Human Rights and IHL signed between the Government and the National Democratic Front of the Philippines (NDFP).
The Moro Islamic Liberation Front unilaterally committed to a total ban on anti-personnel mines in its conflict with the Government of the Philippines. Its commitment is being used as an example for other non-state armed groups in the Philippines.