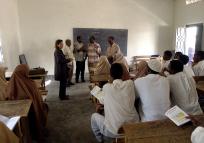 The African Union Mission in Somalia and two other actors in the region enabled training in IHL and international human rights law for officers of the Somali National Army and the Special Police Force. The training was designed specifically for the Somali context and included references to traditions and religious rules that can be influential in ensuring respect for the law.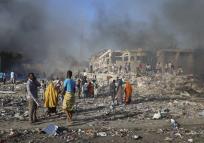 The African Union Mission in Somalia (AMISOM) took steps in its operations to protect civilians from the effects of hostilities, including an operational civilian casualty tracking cell; this was prompted by strategic military considerations as well as the legal obligation to protect civilians.
In 2011, the African Union Mission in Somalia (AMISOM), which acts in support of the Somali government in its fight against al-Shabaab, developed an indirect fire policy which resulted in reduction of harm to the civilian population. Number of measures have been taken by AMISOM in implementing its new policy, including the creation of no fire zones and setting restriction on the modalities of use… Read more ...