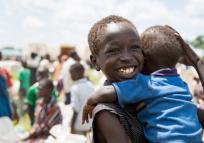 In 2012 the UN and the Sudan People's Liberation Army signed an agreement to stop child recruitment; in 2015 the South Sudan Democratic Army handed over children to UNICEF as part of deal between the group and the State, heralded as "one of the largest ever demobilisations of children" (UNICEF).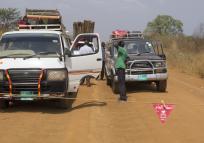 While it was involved in the armed opposition with the Government of Sudan, the SPLM/A committed to a total ban on anti-personnel mines, first by adopting a resolution and then by signing a Deed of Commitment. In 2002, it signed a Memorandum of Understanding with the Government of Sudan and UNMAS in order to undertake mine action. Following South Sudan's independence, SPLM/A as a ruling party…
Read more ...
In 2014, in face of the armed conflict in South Sudan, its neighbor country Sudan agreed on the opening of a humanitarian corridor to facilitate the access of humanitarian relief to the affected population. With the help of the United Nations World Food Programme, several humanitarian convoys reached South Sudan through such corridor.